LAKE BUENA VISTA, Fla. – In addition to recently celebrating its first year of operation in February 2010, "The American Idol Experience" attraction at Walt Disney World Resort can now celebrate the success of one of its top vote-getters – Aaron Kelly. The 17-year-old crooner from Sonestown, Penn., who began his "American Idol" journey at the Disney Parks attraction, advanced to the Top Five in the finals during season nine of the "American Idol" television show.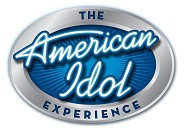 "The American Idol Experience," which officially opened Feb. 14, 2009, at Disney's Hollywood Studios, is the first and only theme park attraction in the world based on the smash-hit "American Idol" show. The attraction provides guests the thrill and pageantry of the television show, as excited theme park guests age 14 and older audition before Disney producers and directors to see if they have what it takes to perform on stage that day. If their auditions are successful, guests at the attraction are ushered through performance coaching sessions, cosmetology and stage rehearsals to prepare for their big moment on the theme park stage. Then, the lights go down and guests perform a hit tune in the theme park's 1000+-seat theatre.

While on-stage, judges provide critique and audience members at each preliminary show determine who will advance to the attraction's grand finale show that night. At the grand finale, the top vote-getter is awarded a "Dream Ticket," a ticket that allows an eligible guest to schedule a front of the line audition at one of the regional auditions for the "American Idol" television show.

"The American Idol Experience" attraction was developed by Walt Disney Imagineering in conjunction with FremantleMedia Enterprises (FME) and 19 TV Ltd. It is based on the hit television show "American Idol" – produced by 19 TV Ltd. and FremantleMedia North America (FMNA) – and is designed to immerse Disney's Hollywood Studios guests in the authentic feel of a live television production.

It was at Disney's Hollywood Studios that Aaron Kelly's road to "American Idol" stardom began.

Only four days after the grand opening of "The American Idol Experience" at the theme park in February 2009, Kelly put his talents on display for park guests and the attraction's judges.

Once he passed the audition stages and received the most votes at his preliminary show earlier in the day, Kelly's rendition of the Lonestar hit song "Amazed" earned him the most votes in the attraction's Grand Finale show. As that show's top vote-getter, Kelly was then awarded "The American Idol Experience" "Dream Ticket," which allowed him a front-of-line spot at a regional audition for the ninth season of the "American Idol" television show.

When the regional auditions for the popular television show were announced, Kelly utilized his "Dream Ticket" and scheduled his audition in Orlando, Fla., which started him on his "American Idol" road to stardom.

About the Dream Ticket:
Dream Ticket recipients must satisfy AMERICAN IDOL* TV program requirements in effect at time of use, such as age and residency (for Season 9 must have been between the ages of 16-28 on 6/12/09 and U.S. citizens or legal permanent U.S. residents eligible to work full-time in U.S.). Dream Ticket does not include travel, meals, lodging or other expenses.

About "The American Idol Experience" Audition:
Guests 14 or older inside Disney's Hollywood Studios may audition to sing onstage that day at the attraction, subject to requirements in FAQs at Disneyworld.com/idol. Only a few singers will be chosen to sing onstage for each show. FAQs subject to change.

*AMERICAN IDOL® is a registered trademark of 19 TV Ltd. and FremantleMedia North America, Inc.

About 19 Entertainment
Simon Fuller's 19 Entertainment (of CKX, Inc., a publicly traded company listed on the NASDAQ National Market® under the ticker symbol "CKXE") is recognized as a leading creator, provider and promoter of globally successful music-based entertainment, or "entertainment brands." The company has attracted a unique collection of expertise in people who work together to integrate and leverage activity across television, film, touring, merchandising, music publishing, recording, artist / writer and producer management, sponsorship and promotion. Simon Fuller is the most successful British music manager of all time having sold over 116 million CDs in North America alone, and is known as the creator of "American Idol," the most valuable TV format in the world with an estimated value in excess of $2.5 billion. For further information, visit www.americanidol.com.

About FremantleMedia Enterprises & FremantleMedia
FremantleMedia Enterprises is the content exploitation arm of FremantleMedia, offering a one-stop-shop for all Licensing, Distribution and Home Entertainment. It is a division of FremantleMedia, one of the largest international creators and producers of entertainment brands in the world with leading prime time drama, serial drama, entertainment and factual entertainment programming in over 40 countries worldwide. FremantleMedia is a subsidiary of RTL Group, Europe's largest television and radio broadcast company, which is 90% owned by Bertelsmann AG, an integrated media and entertainment company that commands leading positions in the world's media markets. For further information, visit www.fremantlemedia.com.

About "American Idol"
Now marking its ninth season, AMERICAN IDOL continues to dominate the television landscape, averaging more than 30 million viewers per episode. The latest record-breaking installment of the nation's most-watched television show laid claim to the most text messages ever received (78 million), as well as a mind-blowing 31.7 million viewers for its finale episode. AMERICAN IDOL is created and executive-produced by Simon Fuller, founder of 19 Entertainment; by Cecile Frot-Coutaz, CEO, FremantleMedia North America; and Ken Warwick, Executive Producer, FremantleMedia North America.