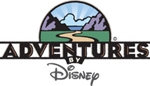 Adventures by Disney - The Disney Difference
All Adventures by Disney tours offer the following, unless specified below.

Immersive Events and Activities
The services of two (2) Disney-trained Adventure Guides. They know the secrets. They know the locals. And they can get you into places thought inaccessible. Disney's Guides have a sense of adventure, and a nose for fun. And they'll immerse everyone in the stories of their vacation destinations.
Activities with local experts. Disney doesn't just "know the locals," they're an integral part of every adventure. Guests laugh with them, interact with them, and learn from them.
Special thrills for Junior Adventurers (your children). Disney has created incredible moments just for the kids of the family, with immersive activities that will leave children delighted. These are one-of-a-kind, unforgettable adventures with special thrills designed just

or kids. Junior Adventurers are really going to have some stories to tell their friends back home. They'll be learning by doing. And what they'll be doing is having some serious fun. They will not only see some of the world's most famous places, they'll step into the pages of history, meet legendary figures and live timeless stories through unique activities designed just for them. Plus, Junior Adventurers enjoy special fun-like dinners or movie nights. And since you will be traveling with other families, chances are good that your kids will find a friend to share the fun with.
Interaction with historical characters
Immersive activities for everyone
VIP Experiences
Private events and privately guided tours
Backstage access
Entertainment and special performances
Bypass the lines at popular museums and attractions
Fun surprises and gifts throughout your vacation
Admissions
National and regional park entrance
Tickets and admission to events and attractions
Nature and wildlife educational programs
Hassle-Free Travel
Airport meet and greet upon arrival
Transfer to/from hotels (Return transfers to airport not included on Gateway trips)
Transportation within your trip (including flights, trains, etc.)
Snacks and refreshments en route
Luggage service Concierge service to help plan free time
Taxes, including airport departure taxes (where applicable)
Gratuities included in the adventure for porters, housekeepers, drivers, activity providers, local experts and dining room staff for meals. Please Note: Gratuities are not included for the two (2) Disney-trained Adventure Guides.
Dining and Resorts
Outstanding accommodations
Scheduled meals
Dinner or movie night especially for kids
Adult dining experience with wine tasting (NOT ON ALL TRIPS)
Taxes and gratuities
Pre-Departure Items
Pre-Departure Handbook, Countdown Calendar, Pre-Departure Checklist (Per Reservation)
Adult backpack/Junior Adventurer backpack (Per Person) OR RETURN GUEST OPTION: Adult Travel Tote/Junior Adventurer Electronics Case (Per Person)
On-Trip Amenities
Adventures by Disney Duffle Bag (Per Reservation)
Binoculars (Per Reservation)
Junior Adventurer Activity Book (Per Junior Adventurer)
Junior Adventurer Passport (Per Junior Adventurer)
Pin Lanyard (Per Person)
Storybook (Per Reservation)
Post-Trip Amenities
DVD containing Farewell Slideshow and all photos taken of the family, group and scenery (Per Reservation)
Academy Travel is an Authorized Disney Vacation Planner
Specializing in Walt Disney World, Disneyland Resort, Disney Cruise Line and Adventures by Disney Vacations
Back to Articles