Beginning Oct. 8, ElecTRONica will light up Hollywood Pictures Backlot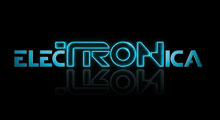 at Disney's California Adventure® Park. This new, exciting nighttime party, will allow your Clients to get a peek inside the interactive, digital world of the Walt Disney Pictures film, "TRON: Legacy," premiering in theaters on Dec. 17, 2010.

ElecTRONica is the place to dance the night away in a fantastic world that only Disney can create. Each night, live entertainers, complete with lasers, glow accessories and the hottest music ever, come together to rock the night away at a dazzling dance club under the stars. An authentic recreation of Flynn's Arcade offers gamers the opportunity to play the new TRON: Evolution video game. Other highlights include glowing refreshments, face painting and a merchandise location offering "TRON: Legacy" collectibles.

This electrifying experience will transform the Park on Friday, Saturday and Sunday nights this fall. TRON fans can also enjoy ElecTRONica seven days a week during the weeks of Thanksgiving and Christmas.