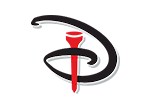 Academy Travel can help you
Experience the Magic of Walt Disney World Golf
The championship golf courses at the Walt Disney World Resort have garnered praise and prestigious awards for their superlative design, impeccable service, world-class amenities and overall playability throughout the years. When you book a tee time at any of our four courses, you'll experience the characteristic beauty and benefits that continue to rake in the accolades for Disney Golf.
GOLF GETAWAY PACKAGES FROM ACADEMY TRAVEL
A new tradition over 40 years in the making. check into a magical golf experience featuring unparalleled service, world-class recreation and renowned accommodations at a select Disney Resort hotel.

What Academy Travel Offers to our Golf Travelers:
Unparalleled Disney Knowledge
Trained Golf Vacation Travel Specialists
Customized Golf Packages to Fit Your Travel Expectations
Accommodations - Stay at any of the 25 Disney Resort hotel locations throughout Walt Disney World Resort
Pre-Booked Daily Golf Courses at Your Requested Tee Times
Rental Vehicles or Airport Transfers that Fit Your Group's Size
Golf Packages Available in All Price Ranges and Every Skill Level
Reservations for Individual Golfers and Groups of Any Size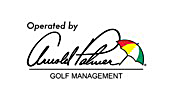 Arnold Palmer Golf Management operates Walt Disney World Golf courses in the true spirit of Arnold Palmer - with pride, consideration and honor. Our team works diligently to create great club and golf experiences for every member, and every guest, every day.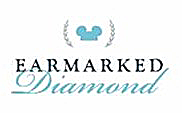 HOME | MAGNOLIA | PALM | LAKE BUENA VISTA | OAK TRAIL | FREE QUOTE | ABOUT US
Copyright 2019 Academy Travel | Site Map
No part of this website may be reproduced in whole or in part without the written consent of Academy Travel, Inc.
Artwork, logos, photography and text used in the development of this website are the property of Disney
The Arnold Palmer "Signature" and "Umbrella" Logos are registered trademarks owned by Arnold Palmer Enterprises, Inc. and used under license by Century Golf Partners.
Designed and Hosted by Academy Travel